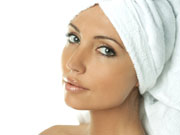 Facial Steamer moisterizes dry skin
Do you have a dry or itchy skin? Refresh and rejuvenate the look and feel of your skin with this facial steamer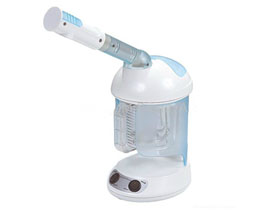 ◎ Benefits of Facial Steamer
Moisturizes Dry, Aging Skin
Relieves Acne and Promotes Healing
Unclogs & Helps Shrink Large Pores
Provides A Vibrant, Rosy, Youthful Glow
Relaxing, great for stress relief
Regular Price $
100
SOLD OUT
$9
Thanksgiving Promotion ~ Hurry, Sale Ends Nov 28th!


Facial steamer helps the skin to perspire and open the pores for deep cleansing. By opening the pores of your skin with steam, dirt, oil and grim can be easily cleansed. Acne can also be treated with this a facial steamer.

In additon, the facial steam can help relieve stress and cold symptoms


How can facial steaming help your skin?
Facial Steaming is used by estheticians and beauty professionals.
Moistirizing your skin is important to maintaing a good healthy looking skin.
Facial steaming can prevent your skin getting dry and helps remove the dirt and oil by opening the skin pores using steam.


What's so special about this facial steamer?
Similar to the same facial steamer units found in spas and salons,
This compact facial steamer is safe and easy to use. Just put the facial steamer at your desk and press the button to enjoy the moisterizing steam. This facial steamer helps moistirize your skin, resulting softer and more luminous-looking skin. It's portable, so you can used it anywhere and anytime. Steaming treatment takes only minutes per day!


Facial Steamer moisterizes dry skin