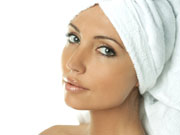 Looking for a Effective Way To Reduce fine lines and Make your Skin Look Years younger?
The Fyola galvanic machine works by boosting the absorption of water soluble cosmetic nutrients deep into the skin using galvanic ions. This treatment is also called galvanic skin therapy.
This Is How FyolaTM galvanic facial machine works
As you gently press the galvanic massager over your face, it emits a low electrical current. This current with positive and negative ions helps penetrate the vitamins of the lotion or serum deep into your skin.

The Facial Massager emits galvanic ions or ultrasound waves.
When used on a regular basis, you will have fresher and younger looking skin.

Ultrasound wave is great for acne reduction by removing excessive waste inside the skin and dead skin cells
Galvanic ions is used for skin firming and tightening.
Several Sessions At a Spa Salon Can Cost You $1000
But With This Home Galvanic Device You Can No Longer Need to Spend this Money
Why waste so much money? Now you can have similar professional galvanic treatmet at home with the Fyola facial machine.


Top 5 Reasons FyolaTM Galvanic Facial Machine Helps You Skin:
Helps remove dead skin cells
Firms & tightens your skin
Removes waste and cleans out pores
Allows convenient skin care treatment in your home
Save more and spend less at viisiting the beauty salon
How Galvanic Treatment Can Help Reduce Wrinkles
The Facial Machine emits low electric currents that consist of the anode (+) and the cathode (-. When these electric currents flows through your skin it brings the nourishing products deeper into your skin than when you apply it with your hands only.

The galvanic mode of the Fyola is great for firming and lifting of the skin, because nourishing ingredients can now be easier absorbed than before.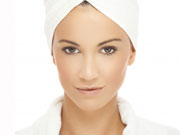 Extra Bonus of FyolaTM : Ultrasound Skin Therapy
for Acne Treatment


Ultrasound wave helps remove skin wastes and dead skin cells by using million micro vibrations per second. This thermo vibrations goes deep into the cells promoting healthy skin and removes dead skin cells and and excessive oil waste.

Tightening and firming the skin is now easier than before.

The ultrasound therapy of Fyola Lite is effective for treating skin problem skin such as acne, blackheads.
Why is Ionzyme Technology More Powerful?
Ionzyme refers to the combination of galvanic ions and ultrasound waves in order to enhance the galvanic mode. In other words, when both the galvanic mode and the ultrasound mode of the Fyols are turned on, this will increase the effectiveness of the galvanic mode of the Fyola.
For problem skin such as acne and blackheads, the ultrasound mode is sufficient by itself.
This means that only the ultrasound mode needs to be turned on for treating problem skin such as acne so the galvanic mode does not need to be turned on. Ultrasonic waves promote healthy and elastic skin as a result of it's thermo vibrations.
"Anti-Aging Machine". The enhanced effectiveness of the galvanic mode allows the Fyola to be effective for reducing wrinkles, sagging skin, and double chin when a proper treatment is scheduled.