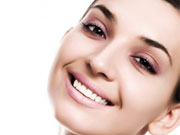 Best Facial Serum For Your Skin - Use This Alone
or Together with Fyola Facial machine

100% natural Ingredients ~ Made In Canada by certified Aromatherapist
This luxurious serum brings a maximum amount of moisture to the surface of the skin while delivering cell-renewing nutrition deeply into the subcutaneous levels of the skin.
Special Antioxidant Facial Serum Designed for Facial Machine
It is almost wax free (only natural lecithin) and uses the highest quality vegetable oils and organic floral water as its base. Liposomes of anti-oxidant vitamins and free-radicalscavenging super-oxide dismutase make it a superlative skin rejuvenator.
Oat beta glucan soothes the skin while protecting it with its natural moisture barrier and film-forming properties. It also stimulates the production of pro collagen and promotes cell turnover.
How do I use the Antioxdant Facial Serum with the Facial Massager?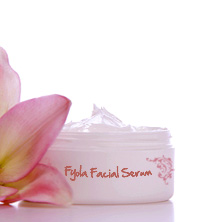 Antioxidant Facial Serum is made specifically to be used with the Facial Massager. When you use a cream for the nourishing, wrinkle care, or firming option of the Fyola Facial Massager, it is very important to use an all natural serum or cream. This Machine pushes the nutrients deep into the skin layers.
If you use a regular cream you would push petroleum byproducts, parabens, synthetic fragrances and synthetic color into your skin. Yuck! Petroleum byproducts, parabens, and synthetic fragrances and colorsare in mostly all skincare products. Even creams that say they are natural contain these unwanted ingredients. Antioxidant Facial Serum contains only all natural ingredients.
In addition, most skin cream or serums have a large amount of wax and oils. The Fyola Facial Massager works best with serums that contain very little oil and wax. Antioxidant Facial Serum is almost wax free and contains a large amount of water soluble ingredients.